Call your friends and get your arsenal ready, you have an invasion of Infected to fight off! Following early access, Turtle Rock Studios officially kicks off the open beta for Back 4 Blood, its new co-op FPS. Stop the Apocalypse now!
Until August 16th, get a complete and explosive taste of the new action game from the creators of Left 4 Dead. The open beta includes two maps from the "Swarm" mode, in which two teams of four players compete in a series of three rounds, with the Cleaners on one side and the infected on the other. In addition, there are two cooperative maps that place you in front of increasingly intense waves of infestations, to be exterminated with the help of your friends!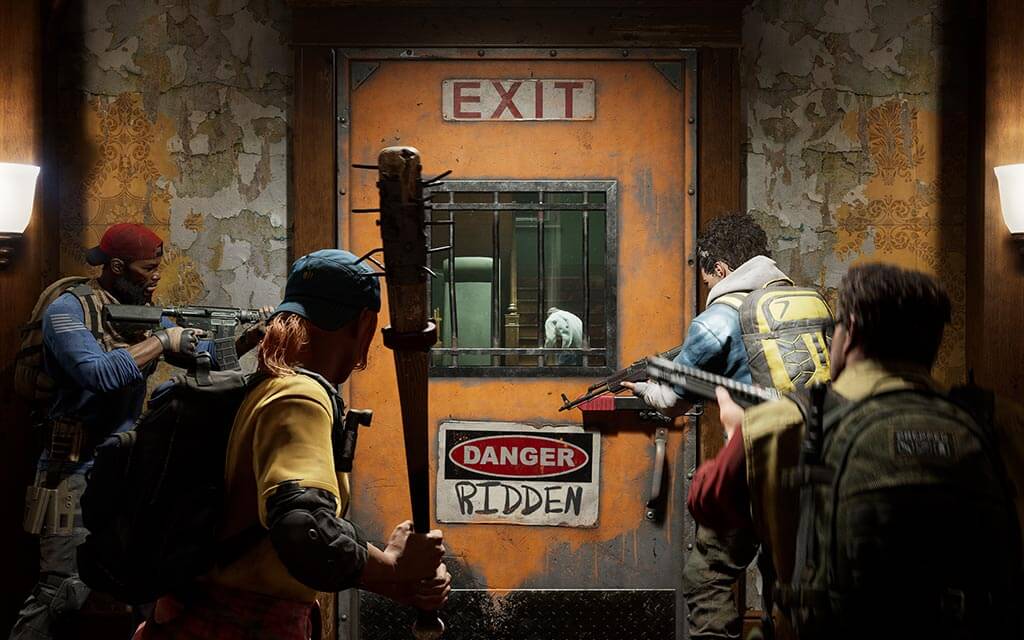 On the casting side, the open beta gives you the opportunity to play as five different cleaners (Evangelo, Holly, Walker, Hoffman, and for the first time "Mom"), and six variants of Infestations (the Colossus, the Nausea, the Spitter, the Explosive, the Crusher and the Stitcher). Both the humans and the ridden have their own unique weapons, abilities, and special features. Explore them all to find the character or characters that best suit your play style.
Cross-play and cross-gen compatible, this preview will also allow you to get familiar with the game's card and deck system, which allows you to create different experiences every time you play. Finally, the open beta provides access to the Fort Hope community hub where Back 4 Blood players can trade and prepare for their next assault!
Ready to save the? Join the Back 4 Blood Open Beta now, scheduled for release on October 12. An adrenaline-filled cooperative experience that will be available day one in Xbox Game Pass.