Release Date : June 15, 2018
Developers : InnerSloth
Publisher : InnerSloth
Platforms : Android, IOS, Microsoft Windows, Nintendo Switch
Developed by the small team of InnerSloth, Among Us was released in June 2018 on PC, iOS and Android. It will finally take two years for the game to forge a prominent place in the Twitch and Steam Leaderboards. Its user-friendly and accessible concept makes it a prized pastime of global containment. But is his popularity really legitimate?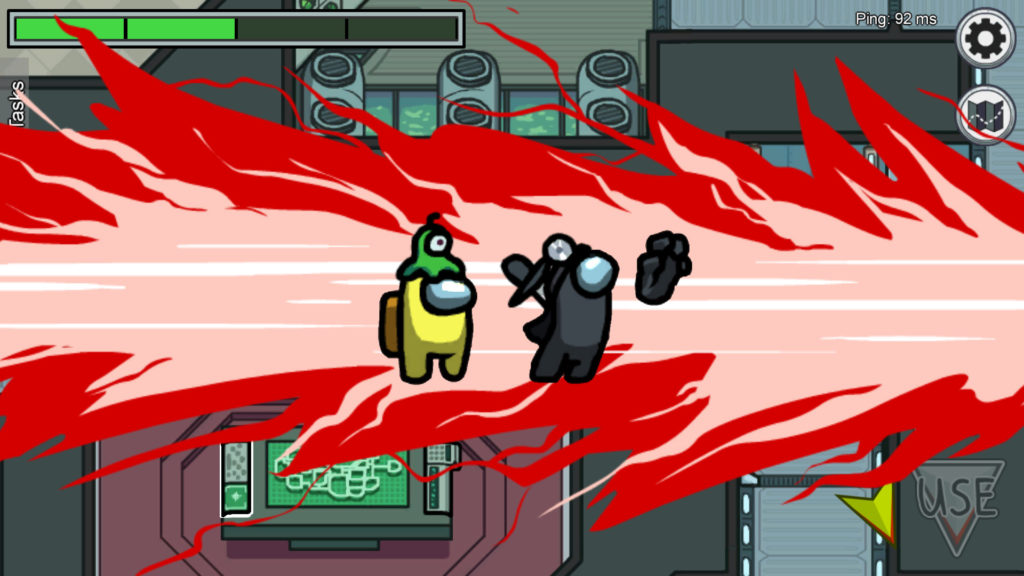 In the vein of Thiercelieux's werewolves, Among Us is based on an equally simple concept: aboard a ship, a player (or more) designated impostor is tasked with killing the rest of the crew, busy performing tasks in different rooms. With each lifeless body found, or when suspicions grow, a meeting can be launched to vote against the culprit (s). Playable online or locally, and from four to ten players, the small production of InnerSloth has everything from a title that we would gladly accept to participate in during an aperitif with friends.
Accessible on both PC and phones, it has the advantage of being cross-platform. Although it has controls that are especially open on a PC, travel will be significantly less enjoyable from the touchscreen of a cell phone. Finally, we note the most basic graphics and a featherweight that allows any configuration to try it.
The main goal easily assimilated, simple controls and a common territory for mobiles and PCs: ingredients that, once mixed, make it possible to obtain a recipe that will work even with the least players, and that grants the title completely legitimate popularity. Note that Among Us is only available in English, but it is roughly enough to follow the tasks indicated on the left of the screen, which designate rooms marked on the floor. If you integrate a public server, however, you will need to exchange in English with your international teammates. InnerSloth, however, said a French translation was on the way.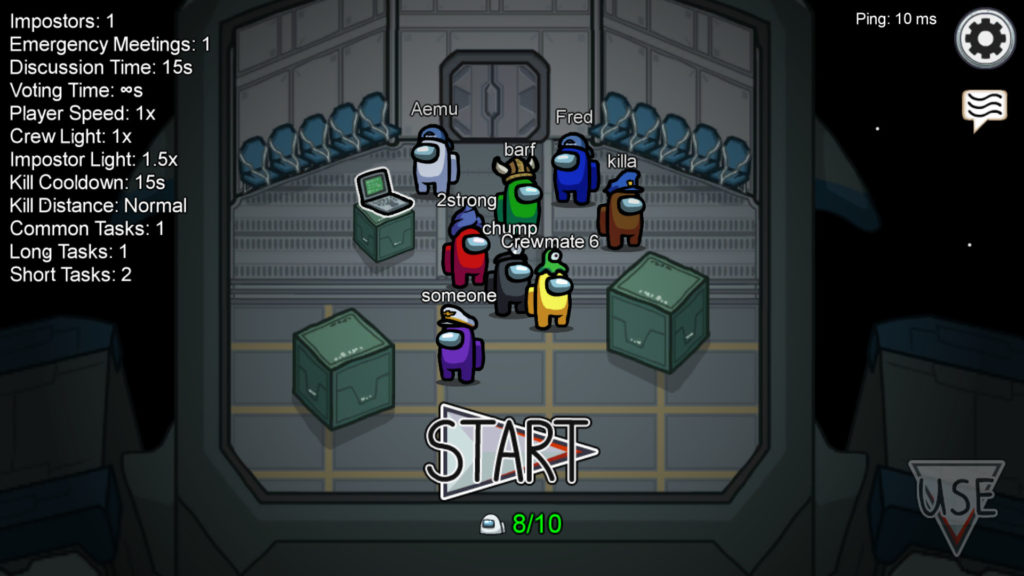 The flavor of the game will necessarily depend on who you choose to participate with. You are free to join a public session populated by strangers from all over the world by their rules, or to organize yours from a private server. However, this first option is much less entertaining. Naturally, a four-way game will have very little interest. If the number of friends at your disposal is lacking, you can still complete your small band by switching in public once in the lobby. Difficult on the other hand not to mention the frequent server bugs that often prevent some to join the party, in a totally unexplained way.
First shortfall of the game : the absence of an integrated voice chat that will have to anticipate by the organization of a discord server or a third-party communication platform. Debating the identity of the impostor orally will necessarily be more engaging than exchanging some feelings typed on the keyboard via the text chat available. In such a game, the mode of communication drastically affects the general mood.
If each player discovers for the first time among us, the grip can take a few games to master all its techniques and perfect its strategies without external documentation. As an imposing man, you'll need to learn how to be discreet using air vents (your fast-moving Method), How to simulate completing tasks, how to lock doors at the right time, and how to subtly master the art of kill and sabotage. As an innocent person, it will be wise to know that everyone has the same tasks to perform, that some trigger visual animations, or that the security room houses surveillance cameras. The game menu lets you access a Freeplay mode, which offers to browse the map alone to host places, before entering the big bath.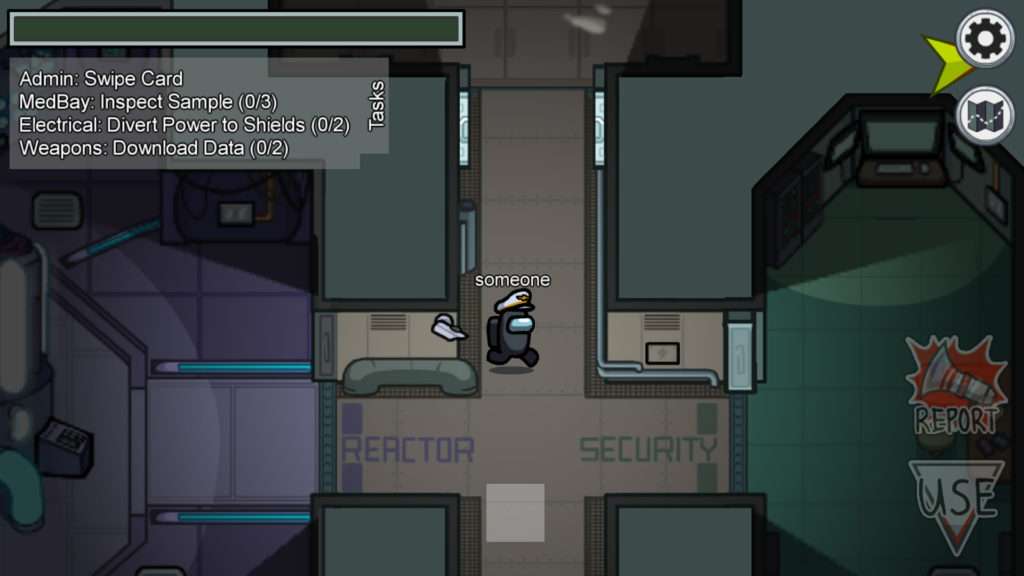 It will take a short time to realize that it is much more fun to play imposters than innocent ones. The latter has, in addition to the mission of unmasking the culprit, that of each carrying out all the listed tasks. This is one of the two possible methods of winning a game, and the one that remains the least accomplished. For our part, victory has always been achieved only by uncovering an impostor who is a too prying or bad actor.
Also, swiping your card every time in the admin room, tirelessly connecting the same threads, or dragging each dead leaf into the dumpster can become tiresome if you take on the same role too often. The tasks are very sketchy, although completing them would probably distract us from our main goal. The time required to complete them remains a secondary issue to consider: some, such as the file transfer, will occupy you enough seconds to ask if the player to your left will not take advantage of it to kill you. Ultimately, the game's interest in non-impostors could gain in-depth. Why, like Thiercelieux's werewolves, not offer a few additional new roles? Similarly, when an innocent is killed, he becomes a ghost and remains free to travel the map completing his tasks, in deep silence. Could we not grant him some more powers? Be aware that these are issues that the developers themselves have said they take into account.
To vary parts too boring, settings are fortunately proposed. For example, it is possible to switch to anonymous votes, change the scope of the innocent's vision, the speed of movement, the cooldown of the Kill action, or even the number of tasks to be performed. If multiple impostors are on board, you can also choose to reveal their identities only at the very end of the game.
We do not forget that InnerSloth has canceled the development of a second component in order to focus its efforts on optimizing and upgrading the original game. The studio plans in particular to solve its server problems, a priority that would indeed relieve quite a few frustrations. Two years after its release, it is so popular that the small team of three is now overwhelmed with new tasks.
New game modes are supposed to enrich the experience, as well as a list of friends, an anti-cheat system, roles, and games for up to 15 players. At the moment, three cards are at our disposal, and you will have quickly made the turn if the game integrates your habits. A fourth map will soon be unveiled, enough to gradually diversify the environments. Among Us still has some way to go before it reaches its full potential.