Release Date : November 12, 2020
Developers : Bluepoint Games
Publisher : Sony Interactive Entertainment
Platforms : PS5
Demon's Souls carries an important history since it has launched a new type of gameplay that has attracted many players from all over the world, a type that only its developers "From Software" seem to be able to master. Sony's attempt to make a remake of this fan's favorite as a launch game for its new console PlayStation 5 was a risky move, but it gave the development process to the only developers who could do it in the right way which were "Bluepoint Games". The studio has succeeded in remaking the game, where it managed to take everything that made Demon's Souls a great game, and also added their own touches on top of it and somehow made it even better than the original.
Overall Demon's Souls on PS5 offers the same experience as we saw in the 2009 version on PS3, keeping pretty much the same basic mechanics and gameplay, enemies were in the same positions and attacking in the same ways, and traps that quickly take you to the "You Died" screen were placed in the same way. Everything was put in the same way as the original, if you played Demon's Souls before, you'll remember everything immediately, but you also will experience it in a different way and you will have some different feelings about it than you had before.
Bluepoint has spent a lot of time working on how everything in the game responds. And a sense of heaviness in the game is replacing the strange feeling that was with the original. This feeling will come from both visuals and sounds effects, because there is a notable sense of power when waving the sword, and a remarkable resistance when it hits a shield or cuts into the body of enemies. This new sensations improve the combat sysytem and make it more realistic where every strike, movement and attack gives a special feeling and presence.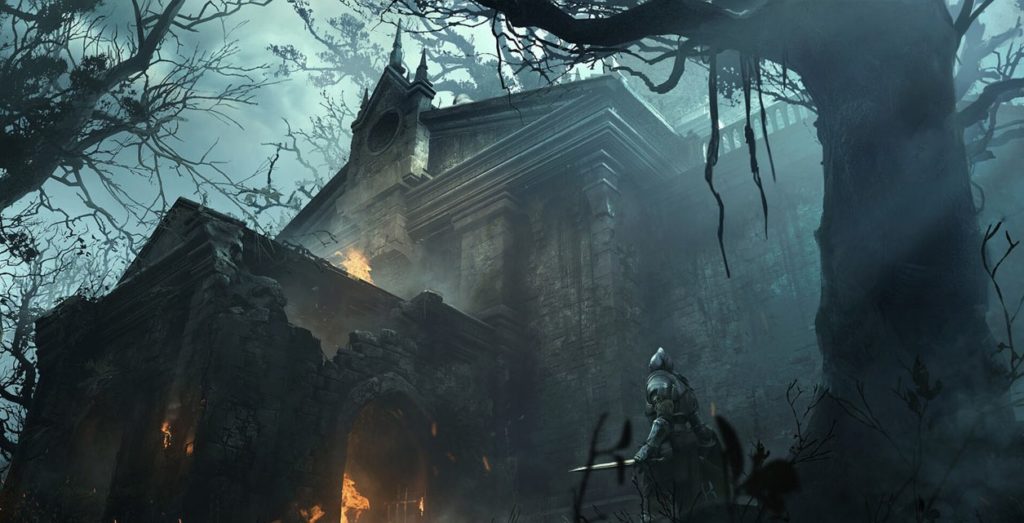 These changes in the game may make you forget your skills after the many hours you've trained in the original Demon's Souls, but it also makes you respect the better aspects of the game more because here it's only about executing deadly strikes and scoring the highest points, but it's so much about being careful in your attacks, in your posture, in your attention, appreciating the enemy's strength, and slowly studying what can take down this giant monster.
Bluepoints' smart touch with this remake makes you respects appreciate this great game again. In addition to the gameplay changes, Demon's Souls on the PS5 also offers impressive and amazing graphics. Every corner of the environment is filled with fine details, from intricate stone carvings and metallic details to rich lighting that lets you immerse yourself in the environment without explaining anything. Even the people in the Nexus have more details, giving them a greater sense of depth that wasn't present in the original game, and also facial expressions and details with higher resolution allow you to read faces in search of meanings as they tell their tragic story.
Each of one the Archstones takes you to a magical and special place, and the Boletaria region returns to a new life. Bluepoint seems to have unleashed its artistic freedom to recreate some of the natural scenes using new technology, but at the same time keeping the overall sense of place untouched. You may pass through a familiar path from the original game, which still looks the same with the surroundings and stuff, but at the same time, you'll feel like you sew it for the first time.
This is where Bluepoint always innovates, remaking an original game in a way that goes beyond just adding a new layer of refinement, but also and continues to add its own touches that always improve the original game but without taking its main concept out of it. This game is considered a showcase for all the unique PS5 features in many ways.
And while we'll be moving away from the praise of the PS5's 3D audio engine, it looks like the improved sounds and effects make a world heavy and full of threat look seem more realistic, and the surrounding sounds also seem to do a great job, as I have often managed to dodge (as much as I can) an attack coming from off-screen just because I was able to hear the sound signal at the right time, and the great details in the sounds reinforce the gloomy optics in the game, making it darker than it looks.
We can say that Demon's Souls on the PS5 is an impressive technical achievement, and its performance during the gameplay is also amazing. There are two graphics modes: Performance mode, which offers 1440p resolution and raises it to 4K with a constant and smooth frame speed with 60 fps, and there's the Cinematic mode that runs the game in real 4K resolution, but for a drop in the frames performance that sometimes can go below 60 fps. Fortunately, Performance mode doesn't affect the visual improvements of the new generation, which was my favorite choice and with which I played the game.
The smooth frame speed is a luxury you can enjoy with the PS5, and the new dynamic UI that fades and reappears does a good job of improving your sense of immersion as well. There are also several graphic filters available, including one that switches from the rich and vibrant palette to the greener and darker tones of the original PS3 version. And of course, there is a big difference in the loading time on the games which is so much shorter than the PS3, for example when you die you're back in the game in just a few seconds, or when you teleport and witch places in one click that makes a big difference I the game and reduce your fear of death, cause you won't wait for too long to restart and get your revenge from your killer while you are still excited.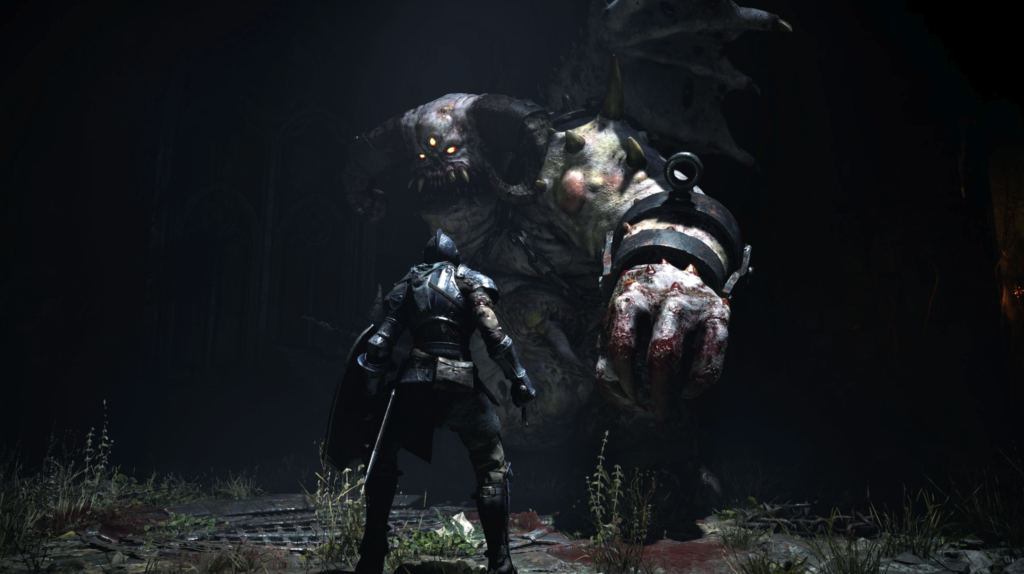 Of course this remake has it flaws, but it comes as a result of Bluepoint cloning the same flaws that were present in the original game, because it still have the same weird multiplayer mode that requires a person to fulfill certain conditions, which frustrating because you have to look for them to know and then fulfill them so you be allowed to play, and in 2020 this means a return to old online subjects written in the period of the original game's release, and this is not an entertaining task to do.
Bluepoint's remake of Demon's Souls is stunning and perfect, and it does a good job as a launch game for the new generation, successfully demonstrating the power of PlayStation 5 and all its unique features, and as a remake, it manages to reintroduce a much-loved game with care and ingenuity. I'm not sure how many of these improvements will attract new players, in addition to it's high price ($70), which may be an obstacle too. But for fans of the original game, this is another chance to relive the magic of the experience of the first Souls game.