When Marvel's Spider-Man Remastered was announced it was a surprise for everyone, but despite the excitement of many to try it out on the new generation console PS5, Sony made it available only as part of the complete version of Marvel's Spider-Man: Miles Morales and not as a standalone game.
But that may change soon, because Marvel's Spider-Man Remastered single page was recently changed via the PlayStation Store in both America and Britain and added an option to purchase the game as a standalone product (for $39.99 in America and £44.99 in Britain). Although the option has been removed since then, but the VGC website was able to take a picture of the screen before it happened.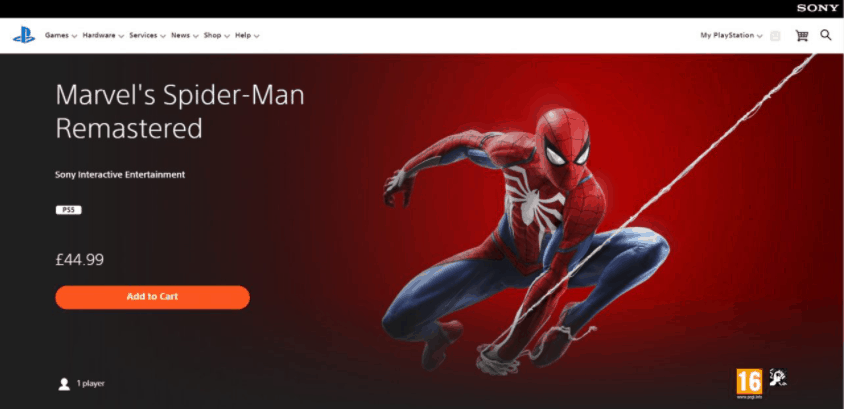 It is not clear whether the option to sell the game independently was made by mistake or Sony actually planning to make it available but the option was placed before the official announcement time, and this would be the logical choice anyway and we hope that it will actually be released independently for everyone to try.
And not to mention that Marvel's Spider-Man is always available on PS4 but the remaster version is exclusive to the PS5.