This announcement won't surprise anyone, since it was leaked a little earlier: a remastered version of The Last of Us Part II has now been confirmed. Sony and Naughty Dog have revealed a new, improved version of Ellie and Abby's adventures, with a fully optimized PS5 version. A number of new features have also been added: let's take a look at everything you need to know.
Too Many Remasters?
Skeptics will grit their teeth a little: Sony has produced another remaster for a title that was released barely 3 years ago and was already magnificent at launch. Although a new-generation patch had already been deployed since then, The Last of Us Part II returns with a native PS5 version: a remaster that brings many graphical improvements and includes a few new features to justify a new purchase.
Despite a base material that was already impressive in 2020, it has to be said that the first images of this new version are quite flattering to the eye. It's not exactly the same gap we felt with The Last of Us Part I, but it will still please Ellie and Joel fans: the game is optimized for the PS5, with visual enhancements, native 4K in fidelity mode, 1440p upscaled in performance mode, framerate unlocked on VRR-equipped TVs, DualSense functionalities and improved loading times.
In short, the usual batch, which you can briefly appreciate in this first trailer, with the addition of a few new accessibility options: it's now possible to activate descriptive audio or add voice to the controller to follow the characters' speech a little better.
Some New Features
At first glance, it looks like a simple remaster. However, Naughty Dog wants to justify the purchase by introducing a few new features: while we'll quickly skim over the presence of bonus skins for Ellie, Abby, and their weapons, the main highlight is the presence of No Return: a roguelike mode that allows you to play through a series of levels and random encounters.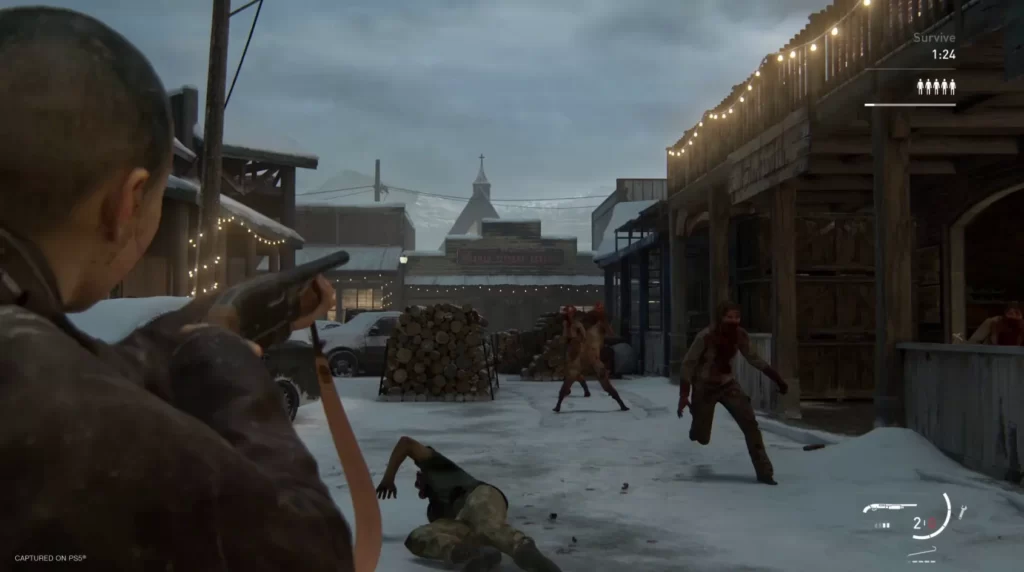 In this mode, you'll be able to play as several characters from the franchise, including Lev, Jesse, and Dina. Each one of them will have a different style, and the aim is to progress as far as possible, trying levels again and again, like any good roguelike. There will be rewards (characters and skins) and a worldwide ranking system.
Last but not least, a number of new features have also been added: the guitar mini-game can now be played freely in a dedicated mode, where you can choose your character and the place where you want to play. But to tease fans, "lost levels" have been added, in other words, new playable sequences that had been removed from the base game. These are not real levels, but deleted pieces that allow us to see more of the world. They feature commentary by the developers: in fact, there's an option to include behind-the-scenes commentary by the team (Neil Druckmann, Halley Gross, Troy Baker, Ashley Johnson, and Laura Bailey).
A Semi-collector's Physical Edition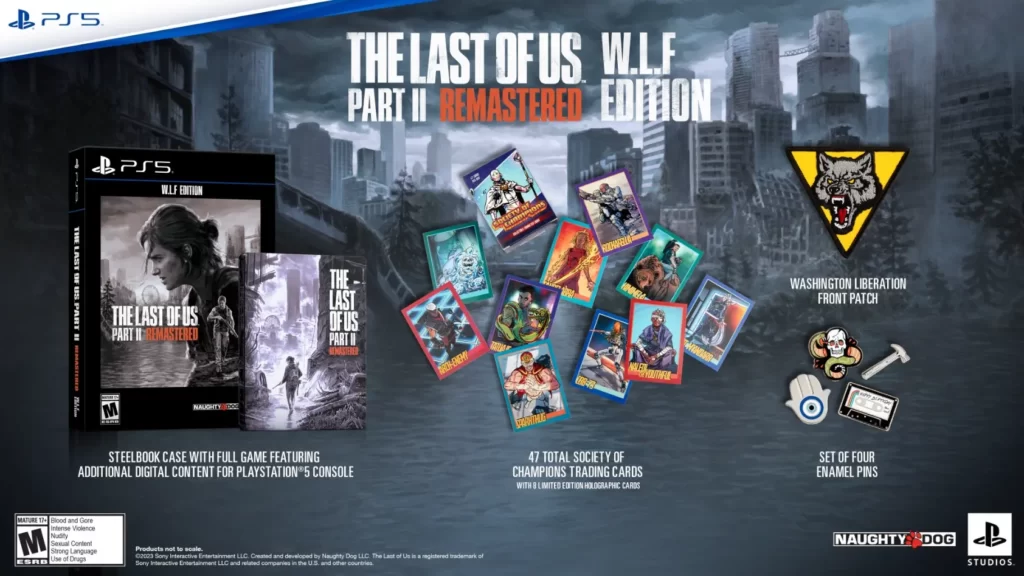 In addition to the standard edition, a "collector's" edition will be offered: branded The Last of Us Part II Remastered W.L.F. Edition, it includes :
A SteelBook
The physical game
Digital content
Four enamel pins
A W.L.F. patch
A total of 47 Society of Champions trading cards, including eight holographic cards.
Date and Price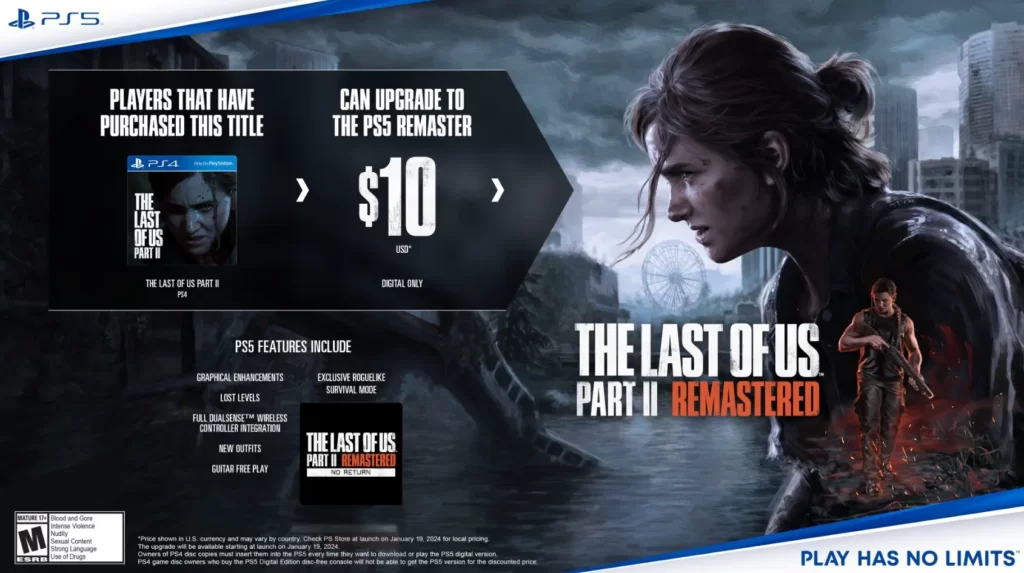 For the moment, the price is unknown, although we imagine that the remaster will be sold at full price. After all, Sony had already got us used to this on previous versions. However, the next-generation upgrade will be available for $10, allowing you to upgrade to the PS5 version while enjoying the graphical enhancements and new features listed above.
Pre-orders will open on December 5: we also have the final release date for the game. Mark your calendars for the release of The Last of Us Part II Remastered on PlayStation 5 on January 19, 2024. Are you planning to try out this new version?