Cyberpunk 2077 was a great game for PC players, but it was a real disaster for the console players especially previous generation consoles like PS4 and Xbox One. And after the big dispute about this game, Sony decided to remove it from the PSN store and refund money to the unhappy players who bought it from them. Today, a couple of hours after this incident, the development team have announced its first statement about this subject on their official Twitter account and it was like you see below :
This statement was expected and does not provide us with any new information, but it assures us that the developers will support digital copies if they are returned as soon as possible to the store. The removal of the game from the PlayStation Store is a very rare action that we don't see often if it's not the first in the history of the gaming industry. Of course, this bad launch of the game that was expected to sell millions of copies in the first weeks of launch significantly affected the company's stocks after its removal by Sony, and you can see that yourself in the screen below :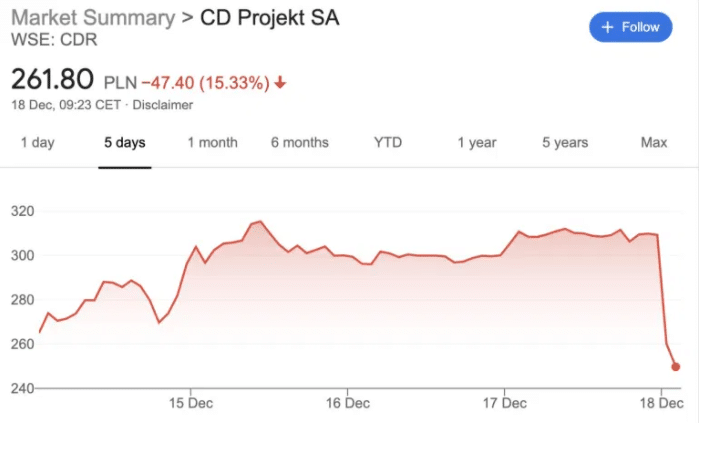 Unfortunately, the studio began to lose the reputation that was built after the release of the game especially on consoles, but on PC, there are some technical errors but the game is excellent and playable and personally, I've played about sixty-five hours so far. It is expected to fix all these technical errors and to improve the experience of the game on different platforms, but that will take some time. What do you think of Sony's decision to remove Cyberpunk 2077 from the store?