Capcom recently launched a free demo of Monster Hunter Rise on the Nintendo Switch, and players now can go to the Nintendo eShop store and download it now for free. The Japanese developer confirmed that this demo version offers four types of missions, which are:
Beginner Quest: this beginner mission will put you in the face of Great Izuchi.

Intermediate Quest: this advanced mission will put you up against Mizutsune.

Basic training Quest: a mission for basic training while teaching you how to use Wirebug.
Wyvern Riding training Quest: a mission to train and get used to the new Wyvern Riding feature. Wyvern Riding is a system that makes you able to control and ride monsters for a while, after damaging them a little, and while you're controlling those monsters, you'll be able to move around and attack other monsters, as you can smash them against the walls too if you wanted to.
And of course, this Monster Hunter Rise Demo version will allow players to experience and try all types of weapons available in the game, which are up to 14 types.
Besides playing the levels solo, you can play Beginner Quest and Intermediate Quest in co-op mode locally or online with players from all over the world.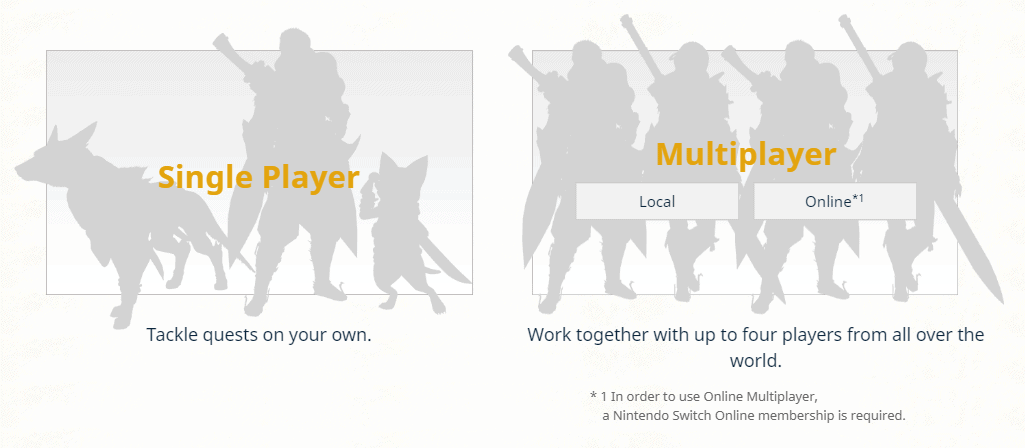 In general, in this demo you will be able to explore Shrine Ruins which is a great opportunity to let you know more about the game world.
Monster Hunter Rise demo will be available only until the first of next February, and then the full version will be released on March 26th, on Switch