This year, the players of The Elder Scrolls Online will be able to take part in a brand new epic saga: Gates of Oblivion. A new plot with many new features.
The Gates of Oblivion saga will keep you on the edge of your seat for long hours with multiple storylines and several exclusive locations to explore. Your main quest will be to uncover the terrible plans of the Daedric Prince of Destruction Mehrunes Dagon, 800 years before the events of The Elder Scrolls IV: Oblivion.
Among the Elder Scrolls Online content planned throughout 2021 will be the "Flames of Ambition" DLC, as well as a new Chapter called Blackwood, which, as its name suggests, will open the way for you to an unexplored area within Tamriel: the Blackwood.
Blackwood chapter will continue the Gates of Oblivion adventure and feature over 30 hours of new story content, allowing you to explore a colorful part of Tamriel where the diverse culture of the Argonians meets with Imperial ambitions. This Chapter brings all-new adventures and features for you to enjoy, including:
A new zone: Blackwood
A fiendish main storyline that ties into the Gates of Oblivion adventure
The new Companions system
A new 12-player Trial: Rockgrove
New world events: Oblivion Portals
New delves, public dungeons, world bosses, and stand-alone quests
Updates and quality-of-life improvements
To help players in their quests, a new companion system will also be introduced, allowing you to recruit, travel, and fight with an ally NPC complete with their own stories and character. These unique warriors can join you in almost all of your adventures, level up their skills, and use the customizable gear and combat abilities and behaviors—with this new system, you'll never have to explore Tamriel alone again!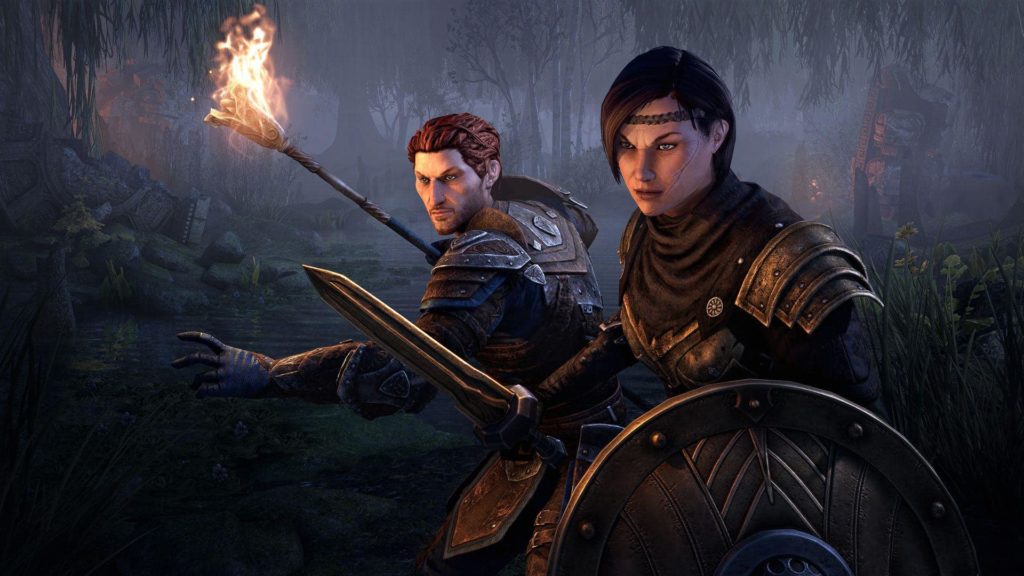 Would you like to take part in this adventure? You can pre-order The Elder Scrolls Online: Blackwood on their official website now to receive launch rewards, a mount, and a pet, and most importantly, immediate access to the basic gameplay and old chapters.